Years ago, I'd just completed one of my first major surface roughness measurement projects, and I was considering my next steps to form an actual business. I thought that I would build up a measurement lab to support large volume surface roughness measurement—purchase a number of instruments, hire employees, etc.
I asked an engineer friend of mine whether he thought this was a good idea. "No," he said, flatly. "If we have to measure every part, we have big problems."
Better, he said, would be for me to focus on becoming an "expert" in surface metrology/wear measurement. My friend worked for a large manufacturing company, with ample resources. Yet, even such a large company could not afford to keep an "expert" on staff to support a relatively narrow field. What they needed, and what many small and large companies needed, was to know whom to turn to for that specialized knowledge and help.
My friend's advice has shaped my career, and informed what Michigan Metrology has become today for our clients. Yes, we have invested in state-of-the-art equipment, and we do provide high (100's of parts) volume measurement. But our focus has been on building our knowledge and sharing that expertise through the projects we do, the classes we offer, and the resources we provide.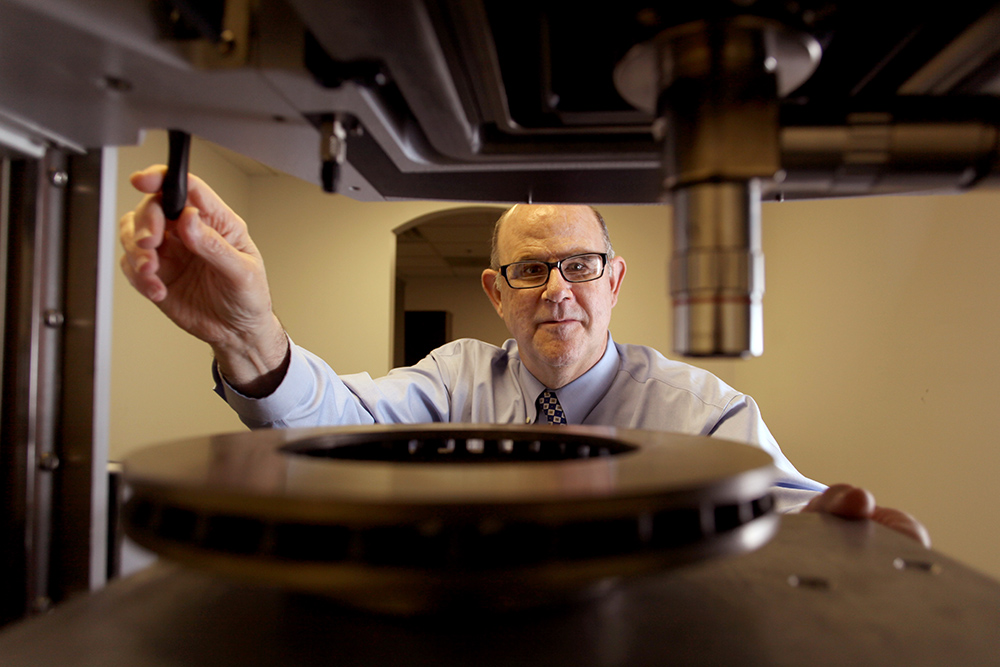 There's always more to learn—and starting each day with a good read from a textbook or magazine is part and parcel of what we do. It's not most people's idea of fun to read texture standards or tribology articles, but that's the point: we work every day to make surface texture and tribology what we do best…so that our clients can focus on what they do best!
In some ways, investing in expertise is more challenging than making capital investments…it's more difficult to show "expertise" in website photos. But it's been a great path for Michigan Metrology, and it's been extremely rewarding to have helped solve many tricky production and warranty issues over the years.
It's also been remarkable to have stayed right in the center of the surface metrology industry as it's grown from a few people with chart recorders to a mature field with many specializations. There's always more to learn, which for me is the exciting part! And, I love to share that expertise with my clients and students. I've been doing this for over 30 years, and it's still fun to wake up the morning and do it some more.
Have a project that you need some help with, or interested in learning more about surface roughness measurement? Contact us to learn more about what we do and how we can help!