Michigan Metrology has provided contract measurement of 3D surface roughness and wear since 1994, for hundreds of companies, in industries from aerospace and automotive to medical devices, materials, and machining.
Sourcing your measurements to Michigan Metrology saves you the expense of setting up and operating an in-house measurement lab. We are a reliable, integral part of many company's supply chains—and they count on our expertise to help solve production issues as well.
Fast, responsive, flexible
Michigan Metrology provides high volume inspection for one-time projects or on an ongoing basis. Our measurement expertise includes 3D surface roughness, texture, finish and wear measurements.
We know that time is critical for production measurements, and we pride ourselves on fast turnaround and reliable scheduling.
When sudden developments require a change of plans, we work with your team to respond quickly and keep your process on track.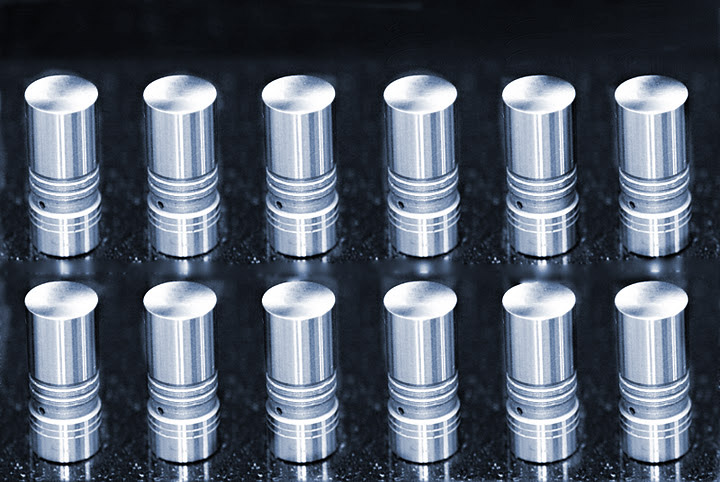 Our contract measurement capabilities include 3D surface roughness, texture, finish and wear measurements.
Make Michigan Metrology part of your process
Our measurement lab is equipped to measure to your production schedule, whether it's hundreds of parts or just a few per batch. Our automation capabilities allow us to provide high throughput for larger jobs.
We document each measurement to the degree your customers or processes require, from simple pass/fail results to full reports, with 3D images and parameters derived from the any analytical techniques available.
Our location in Livonia, Michigan enables easy ground shipments in the Midwest, and across the country. We are able to drop ship to the next production facility or supplier to achieve the fastest turnaround times.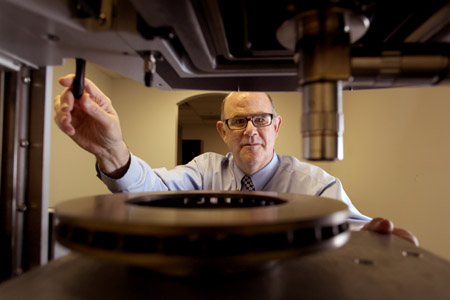 Dr. Don Cohen with the Bruker NP Flex. Michigan Metrology contract measurement capabilities include automation features for high throughput surface roughness measurement.
Rely on our expertise
Michigan Metrology has been helping companies solve production and warranty issues for almost three decades. If our measurements uncover out-of-spec conditions, we can help you diagnose the issue and develop improved specifications and process controls. We have helped solve thousands of manufacturing issues since 1994—we back every measurement with that level of expertise.