We wanted to take a moment to wish everyone a great season and happy new year. We'd like to express our gratitude for making it through all of the "peaks and valleys" of the last few years!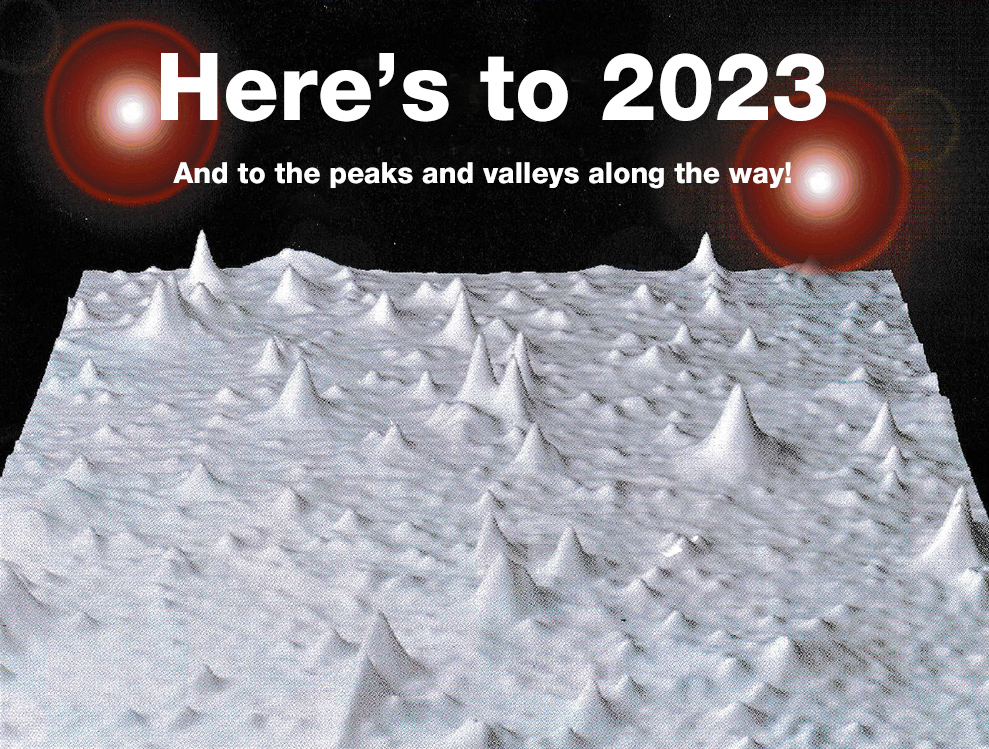 The image in this post was actually featured on our greeting card 20 years ago. It shows the surface of a very thin polymer film, which you might think would be very smooth. In fact, the nanometer-scale bumps were added to the film so that it could be unwound from the roll—without them, the area of contact would be so high that the film would just stick to itself. It makes for an interesting surface….but we think it also does a great job of simulating a nice, snowy landscape, just in time for the season!
However you celebrate this season, we wish you memorable times with your family and friends, and more peaks than valleys in the coming year!