We tend to think of "new" surfaces as shiny and smooth, and "worn" surfaces as rough, dull, or uneven. But for a bearing surface, the opposite is often true: the initial, manufactured surface, with its carefully controlled texture, may become smooth and shiny over time…and that may not be good news at all.
The way a surface will wear depends upon the mechanisms at work. Material may be worn from a surface through corrosion, scoring, scuffing, etc. But wear is not always a process of removal. Material may also be added to a surface through mechanisms such as adhesion, or it may be redistributed through actions such as plowing or crushing.
In a bearing surface, many wear mechanisms act on the interface. A new bearing surface may be highly engineered, with peak material to carry the load and valleys to maintain lubricant and to allow debris to leave the interface.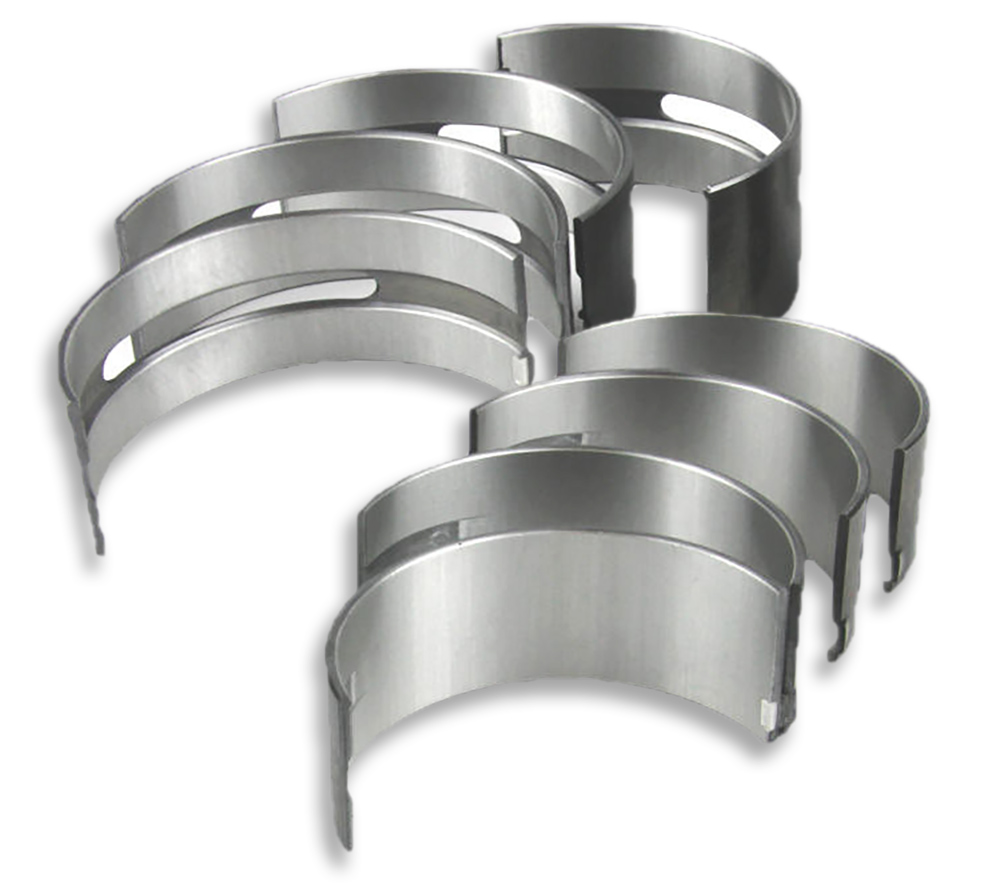 New engine bearings showing surface texture
Early in a bearing's life cycle, the fine peaks of the texture are crushed or sheared as the surface is "run in" to a more stable state. As we mentioned in this blog post, the wearing away of the finest peaks is much like filtering out the shortest spatial wavelengths from the texture, leaving the longer wavelength structures to carry the load. The bearing surface will appear "shinier" because these short wavelengths have been removed.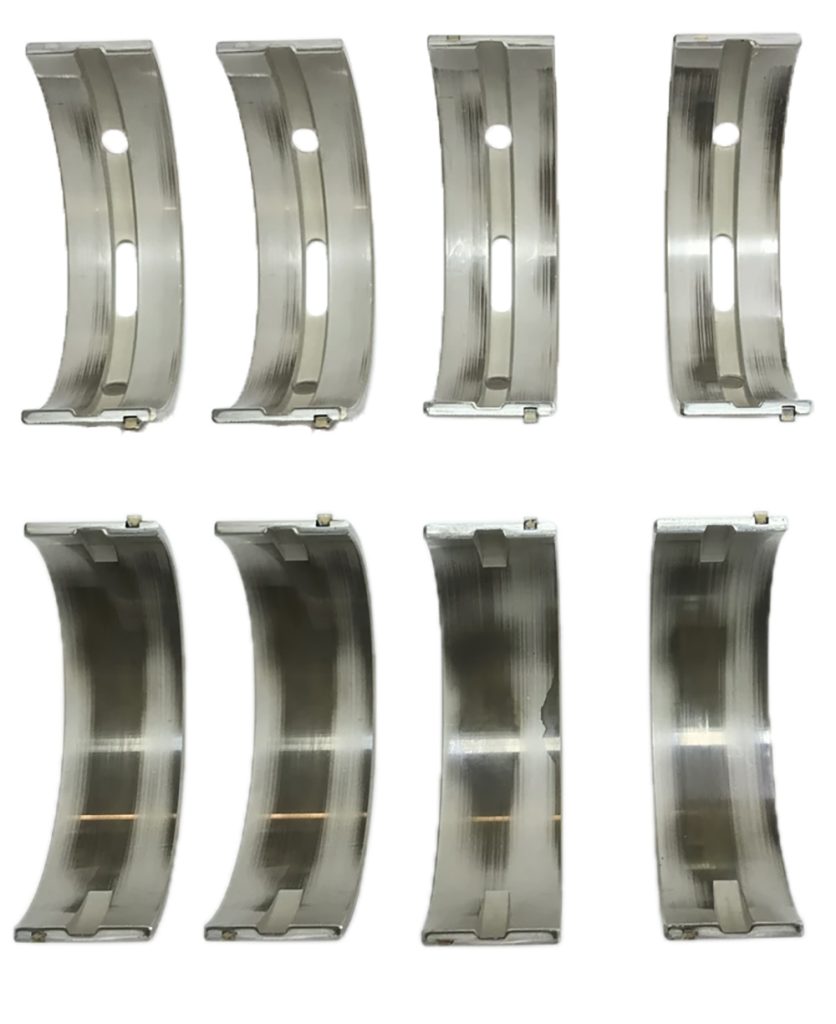 Worn bearings. The surfaces appear shiny because the shortest spatial wavelengths have been removed.
The changes can be seen in the 3D texture measurements and in the surface texture parameters. The average roughness of the shaft shown below has changed more than two-fold as it has worn in the bearing area.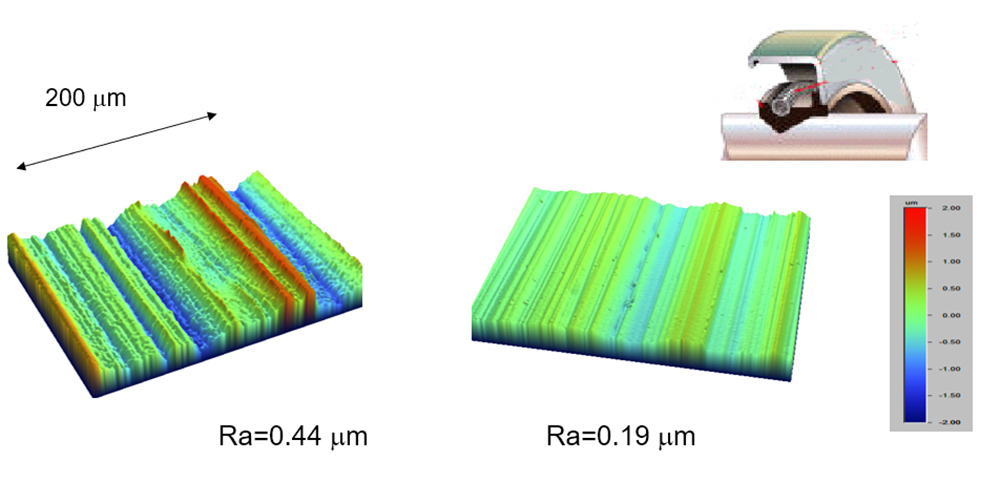 For the duration of the bearing's useful life, the run-in surface texture will provide enough peak material to maintain the load (the "bearing area") but not so much material that friction and heat will build up at the interface.  
Despite the large change in average roughness, the surface shown above may be perfectly acceptable (even optimal!) in its current state, or it could be considered to be nearing its end of life. Many factors go into determining how much a bearing surface can wear before it is compromised. It is up to the designer to determine the degree of surface wear that will indicate whether the component is still stable or whether it may need to be resurfaced or replaced.
Want to know more about wear? Check out the Wear Mechanisms, Measurement and Specification module of our Surface Roughness, Texture, and Tribology short course on udemy.com!